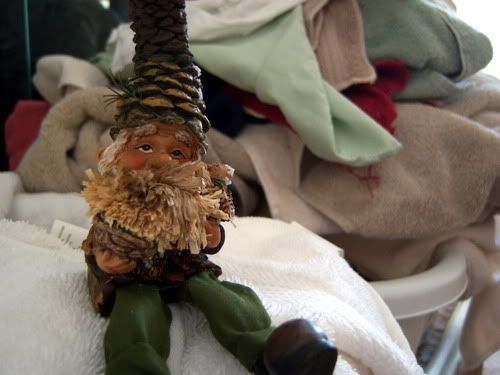 I let my
laundry
get a little out of control. I had two weeks worth of clothes to fold and put away. Today I finally managed to put everything in baskets. Hopefully tomorrow I'll put clothes, towels, etc..where they belong. What a chore, this is really my least favorite thing to do.
Decided to give Flippy a break and took him out of his cage. The bird won't stop whistling as long as it sees its reflection. In the afternoon I shopped at AC Moore and took advantage of the 50% off coupon book to purchase a book. On the way back home I stopped by
Trim Up
, a fitness club for women in Matthews and I was very impressed by this facility. This place is around 6 miles from my house. The owner will waive the joining fee and give me a special rate. The monthly fee includes the classes they offer, which include: zumba, step strength, pilates, FitBall, WOW., etc.. My gym, Ladies Workout Express will only be open through March.