I'm not used to having colds, I really very rarely get one. I'm certain I got this one from my adorable grandkids. They are both so cute and when they come to visit it's kissing and hugging time. I'm just so thrilled when I see Caleb running in the house shouting "Hi Naannaaa!!"
Oh well so I finally got to use some of my sick
vacation
&nbsp leave. I have over 500 hours. It's strange staying home from work 3 days total this week. This is what I did to help my cold. The first two days I had a sore throat. I remember my mom's remedy doing gargling with very warm salted water. This was very effective in healing my throat. Had no need for lozenges or sprays.
Even though I think I started a little late I have been drinking Echinacea Tea with honey which supports the immune system. I actually enjoy the taste.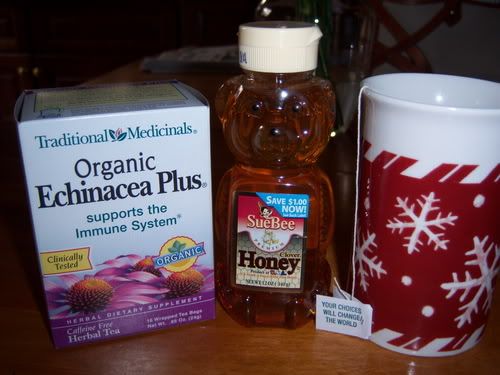 I'm going through the congestion and mild coughing stage (especially at night) of the cold so I got
Tylenol Cold Multi-Symptom
. These types of medicine help clear the congestion but do not heal that's for sure. The cold just has to run its course.
So what did I do besides resting and watching TV and movies. My very favorite thing:
knit.

I discovered the BBC channel and watched a few episodes of

How Clean is Your House

. It's hard to believe some people live in some of the very dirty houses featured in the shows.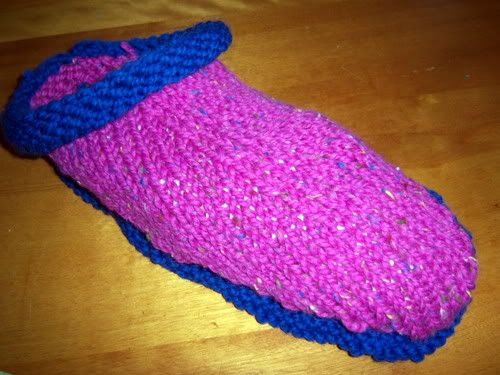 The picture shows one of the finished clogs unfelted. The next step will require washing the clog in very hot water to felt it. I'm pretty pleased with this project and will make more to give as gifts.