I've been busy knitting trying to finish all my gifts. I managed to get some decorating done just inside the house. I love the magical season of Christmas but it sure takes time to get it all ready.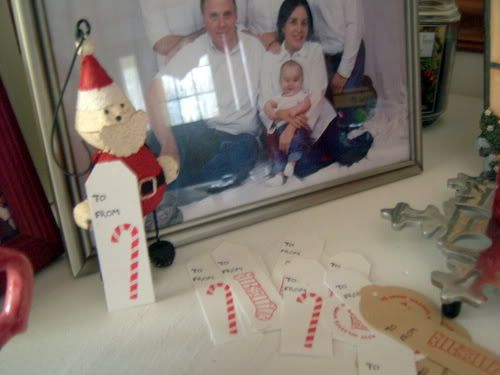 This cute Santa Ornament is for one of my co-workers. Every year we all give each other a little something...a merry christmas little gift. I found some neat ornaments during a visit to my daughter's house while she was still living in Ohio. The ornaments came from The Parsley Pot located on 697 County Road 1302 Rd-2 Ashland, Ohio. I will have to see if they have an online store.

More ornaments which will make my co-workers smile...I'm sure.


The Mini trees on the mantle also came from the Parsley Pot. I'm using some mini ornaments that belong to my daughter Andrea. I'm taking care of them for you.
Joy to the World - The Lord has come - Let all the earth rejoice.